im a newbie...

1. How did you get involved with beading?
Ive always been interested in crafts, i get bought a lot of kits and just started making jewellery :-)
2. What inspires you? art, music, nature, etc...
The beads. i look at what ive got and come up with ideas for them.
3. What are some things you like about making crafts?
I like to create. Its a fun hobby to take my mind off things, and i have acheived something at the end of it :-)
4. How much time do you spend on beading?
at the moment, lots, i have nothing else to do!
5. What are some of your favorite craft stores?
i dont know any craft stores except my local one, which is a quaint little shop full of bits and bobs.

id love to learn more about beading, i clearly know nothing, i was just given beads and thread and kinda got on with it :-)
i dont have any tools either, actually ive just aquired a pair of pliers, but before that all i had was kitchen scissors :-)

and i joined because of my bead madness of late, so id like to post pics of what ive been making: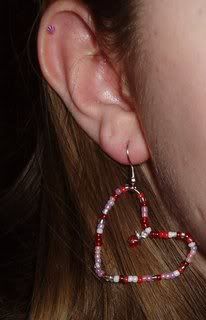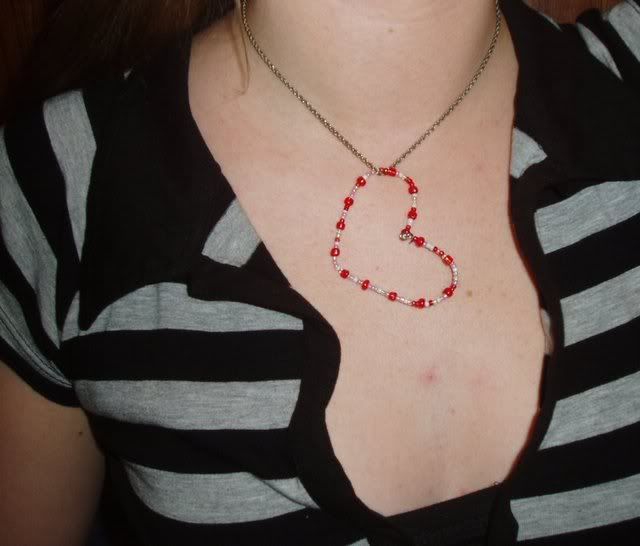 i made these for my sister for valentines day.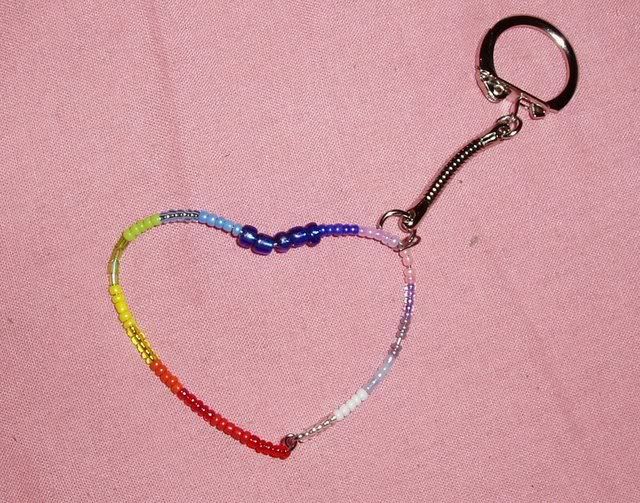 i made that yesterday :-)

im currently in the middle of a big project of a very complicated bracelet- my friend has a lovely one that i looked at and am trying to make myself :-S
ill let you know how it goes :-D